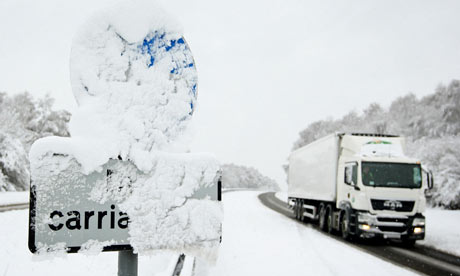 With snow and ice once more causing havoc on Britain's roads, it's worth reminding ourselves of the advantages that telematics provide when the weather turns Arctic.
As we explained in detail in what has become our
most popular post
, there are at least five, key advantages telematics can provide. Tracking devices enable fleet managers to:
- accurately locate drivers and vehicles in difficult driving conditions
- exercise their duty of care and alert emergency services where necessary
- communicate with and update clients regarding the status of deliveries
- establish a two way communication channel between office and cab
- remotely monitor fuel levels and direct drivers to appropriate refuelling locations in bad weather
Contact us for more details about how you can keep your fleet and your staff safe in arduous Winter conditions.